Net-zero energy building (NZEB), associated with Center for Advanced Research in Building Science and Energy (CARBSE) at CEPT University, is envisioned as a living laboratory for continuous and in‐depth building energy‐efficiency research.
To achieve the goal, building design contains sophisticated and flexible control systems that can support continuous research experiments on building monitoring and performance optimization. The control system in the building is designed to meet the objectives below:
To serve as a single platform for monitoring and controls in the building
To provide test bed for development of new technologies and control algorithms
To integrate with test chambers for effective operations and controls
As shown in the diagram below, the control system is mainly divided in four components – monitoring, integration, controls, and display.


Figure 1: Philosophy of NZEB Control System
Monitoring component incorporates high accuracy research grade sensors to continuously monitor building performance and occupant comfort. Air conditioning and envelop monitoring system contains built‐in controllers with networking capabilities and will be integrated with the building control system. Envelope, energy, and environment systems have been specified with built‐in controllers for integration with the building control system.
Building controls system continuously monitors installed components and uses efficient algorithms to optimize building performance. Key energy and operational parameters (such as building information, current operation, historical energy consumption, and current energy consumption) would be continuously displayed on display screen located on the ground floor.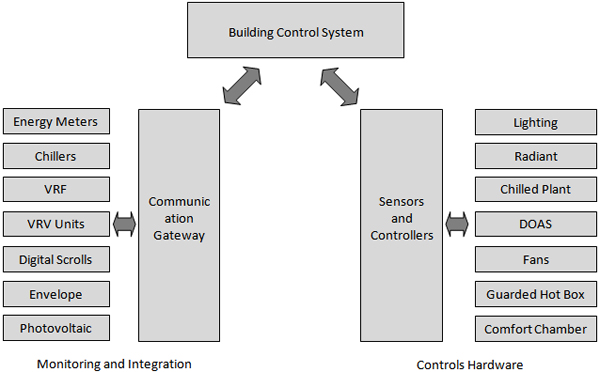 Figure 2: Details of Monitoring, Integration and Controls Philosophy
The building will be operated in natural ventilation mode or in active system mode based on current outdoor weather conditions as well as indoor comfort conditions. In natural ventilation mode, the active air-conditioning system will be turned off and chimney window will be opened to allow the natural draft through the building. In mechanical system mode, the building will run primary (active radiant system with direct outdoor air units) and secondary cooling system (VRV / digital scroll) to maintain space comfort.
The building design incorporates sophisticated controls strategy such as demand ventilation, economizer based on enthalpy, chilled water reset, heat recovery wheel optimization algorithm, and chiller performance optimization. The control system will also be able to configure various indoor
comfort condition algorithms such as based on schedule, based on custom adaptive comfort equation, and based on equation of outdoor/indoor conditions, or based on PMV algorithm.